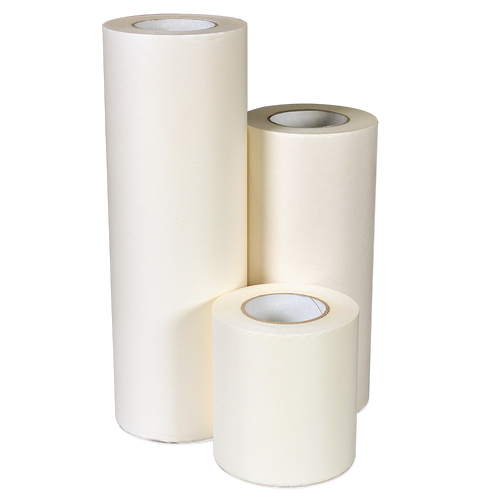 Overview
Applications
Video
EnduraMASK MHT 130 Application Tape is an economical, medium-high tack paper transfer tape suitable for use on both indoor and outdoor vinyl applications. The medium-high tack level makes it suitable for a wide variety of applications, including vinyl films with removable or permanent adhesive. The EnduraMASK price makes it an outstanding value.
EnduraMASK MHT 130 application tape is made from special impregnated paper with low tensile elongation and high wet strength. It has a medium-high tack rubber adhesive with a relatively high coat weight. It features easy unwinding without random tearing and can be easily applied with no wrinkles. It's universally applicable for small and medium-sized graphics with a wide variety of vinyls including cast and calendared, matte and glossy, standard and specialty films.
The acrylic adhesive is suitable for use on hard-to-release products like ORACAL 651.  The medium-high tack level makes it compatible with matte removable vinyls on flat and moderately textured surfaces. For best performance in wall graphics, use with EnduraMATTE vinyl. Approved for use with ORACAL 631 on smooth surfaces. 

Only available in 100 yard rolls. This is a paper tape not a clear tape.
FEATURES:
Paper tape with Natural Rubber Adhesive
Based on special impregnated paper with low tensile elongation and high wet strength
Slightly translucent for easy graphic alignment
Medium Tack makes MHT 130 suitable for wall graphics
High adhesive coating weight enables it to transfer challenging vinyls like Oracal 651
Great for indoor & outdoor vinyl applications